Personal Trainer Eileen Gallasch has been providing personalized fitness programs for years, combining functional training, nutrition and mental health. Even celebrities like actress Susan Sideropoulos trust her program. With Bodygee she was able to expand her premium offer and increase her sales.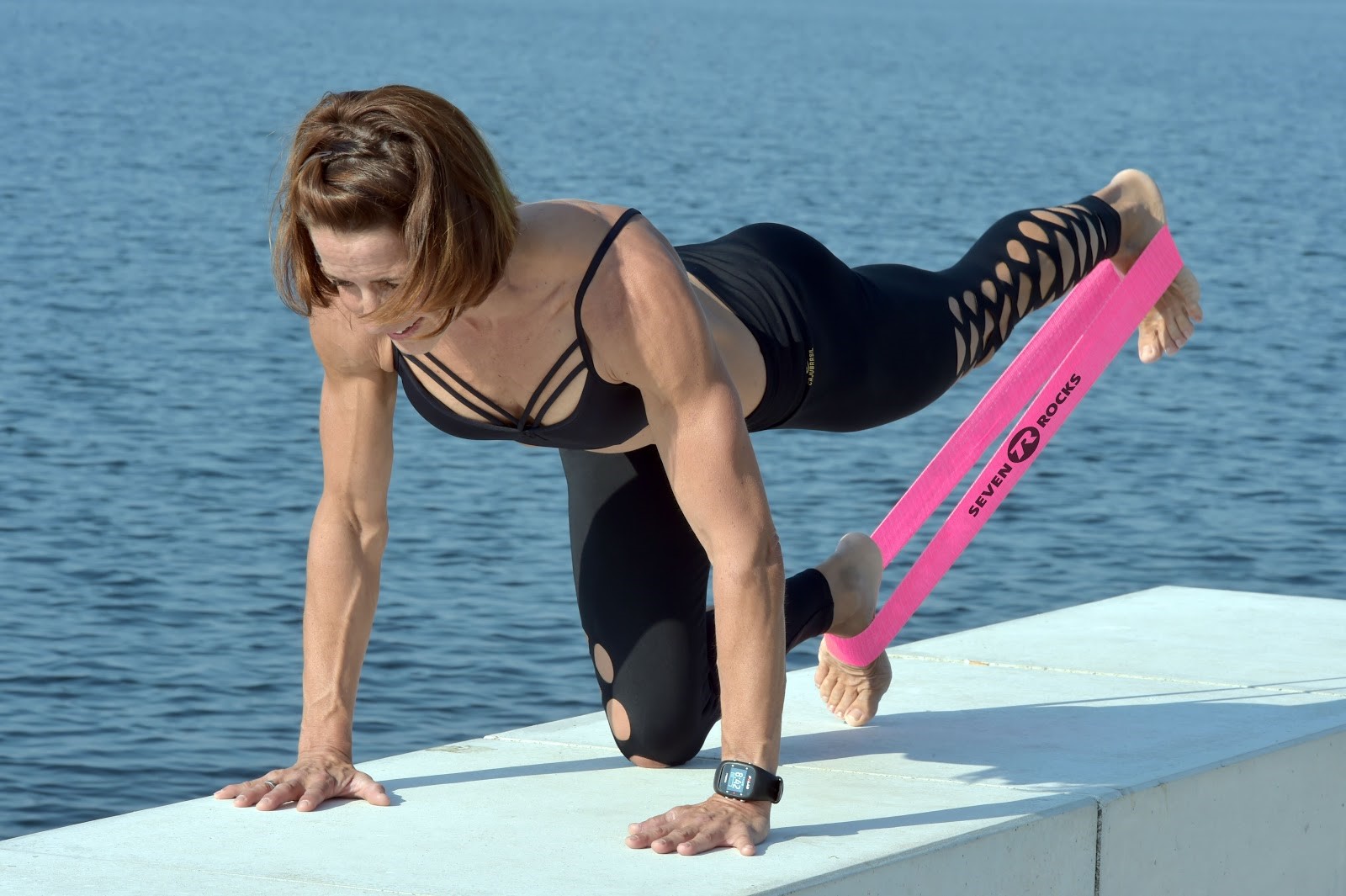 Tell us a little about your training approach and the methods you use!
My fitness program is called "SEVEN ROCKS" and means that you take 7 weeks, 7 days at least 7 minutes time for yourself. It contains not only the physical component, the functional training, but also includes your mind and soul.
And how exactly do I have to imagine your fitness program to work?
At the beginning my customers have to answer the question "How do I want to change? Because without a clear vision I cannot formulate my goals or achieve them. I ask my customers first:
What is your vision?
Can you visualize your dream body?
Why is it important for you to reduce your abdominal fat?
If the vision and the "why" are clear, then nothing stands in the way of success.
Otherwise, the training is very individually tailored to the wishes of my customers. Some need relaxation tips, some want to talk it through and again others want to be challenged during their functional training.
And what role does body composition analysis play in your fitness program?
I use Bodygee moove, the mobile solution for 3D body analysis. I integrate the 3D scan in my first session with the customer to show them the status quo.
This is initially shocking for most of them, because they see the "naked" truth: a 3D avatar of themselves. However, I also offer them the solution: My SEVEN ROCKS fitness program.
What are the main benefits of 3D body composition analysis compared to a BIA scale, for example?
The main benefit is that I can make fitness success measurable and visible. It's not just about how I feel as a customer. A membership in a gym is enough to satisfy that need.
No, it's about what I can see. And a look in the mirror is usually not enough. In addition to the initial body fat measurement with Bodygee, I also have a check up in between and a final 3D scan. After 7 weeks the customers see how their body has transformed.
And how do you motivate customers to stay in the game?
With the 3D body analysis I can make my customers much more responsible for their success, because they can always look at their body transformation on a smartphone and track it in real time.
In addition I recommend keeping a fitness diary. Some even send me pictures of their food.
How did this tool for visualizing body transformation help you to push your fitness program?
An integrated solution like Bodygee's is perfect for me, because I'm a kind of a startup myself and I don't want to buy a big BIA scale.
Bodygee fits perfectly into my premium offer and helped me to increase the price for my fitness program by 25%.
Currently I am looking for more trainers in order to scale my approach.
What tips do you have for other fitness trainers who are also working on personalized fitness programs?
Basically, I always try to educate myself and discover new trends at an early stage.
I have a good nose for novelties. I extract the best from all solutions and individualize it for my customers. In principle, I can recommend:
Complete packages work well (e.g. including body composition analysis).
Personalized solutions are King! Because everyone is different.
The mental component helps customers to achieve their goals.
Look for strong cooperation partners – I collaborate with Slatco Sterzenbach, for example, who has accompanied many Olympic champions as a coach.
You can see new fitness trends popping up every day. What does the future hold for the fitness industry?
Above all, I see trends such as mindfulness, breathing, personalization and individualization on the rise.
Thank you very much for the interview!